We have incredibly high client retention for a reason. 
Read case studies on some of the work we have completed with our clients recently.
Sam Brown London
Talented leather worker, Anthony Todd, was used to doing a roaring trade selling his hand made A grade British leather products at various makers markets around the country. Then the pandemic hit and sales all but dried up.
Read this case study detailing how we helped.
Cory Riverside Energy
Cory Riverside Energy is one of the UK's leading resource management, recycling, and energy recovery companies.
Learning and Development Manager, Fiona Cummins, needed a company with a flexible approach who could deliver 1:1 and group MS Office training sessions to staff members with widely varying abilities.
Read our case study to find out how we helped.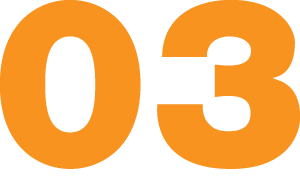 There are three steps to working with Social Matrix

Book a Call
Tell us about your business. We take time to get to know what you do, your current position and where you'd like to be.

Create a Plan
We offer a range of solutions aimed at helping you grow and thrive in the digital domain. We'll map out the best solutions to deliver the results your business needs.

Get Peace of Mind
Know your digital marketing is working HARD for you. We support you as the plans are put into action, and offer a range of packages for ongoing success.